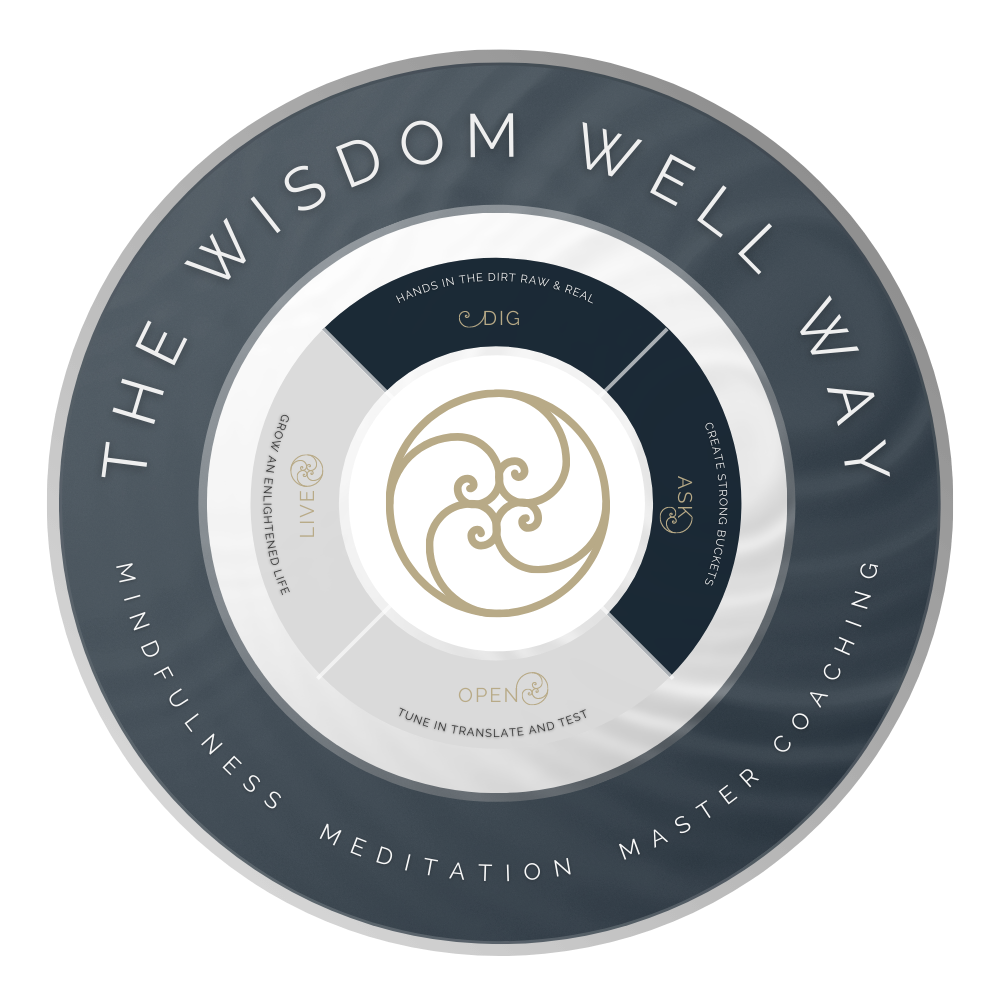 Everything you need to build wisdom wells for yourself and others as a mindfulness meditation and master coaching method. Transform stressful suffering into love, peace and clarity.
Certification to become a Wisdom Well Way Mindfulness Meditation Coach
Meditations

to guide yourself and others through

Enneagram Personality

healing of anger, shame & fear

Learn how to

offer intuitive support

Create an abundant conscious business building Wisdom Wells as a coach, consultant, healer or guide.
You can give the gift of inner spiritual support, wisdom and love, by learning to tune in deeper than the limited surface egoic mind to clear seeing wisdom.


Build Wisdom Wells.
Despite crippling shyness, Colleen-Joy was guided by a peaceful presence at age 9 to speak spontaneously on a school stage.
She spoke about her near-death experience and the monstrous tumour that had been surgically removed from behind her right eye. She was surprised to see her class and teacher moved to tears when she led them to close their eyes, asking them not to trust their eyes but rather to see with their hearts. 
Colleen has spent her life dedicated to understanding how we can break through limiting surface thoughts to access inner wisdom and then be a presence for wisdom in life. 
She is a published author and teacher who has taught 35,000+ people in 60+ countries over 40 years.
Colleen has worked with some of the world's most respected spiritual thought leaders, including best selling author Dr Michael Newton author of Journey of Souls, serving as a board director for The Newton Institute for four years.
After sharing a stage with Neale Donald Walsch, author of Conversations with God, Neale said, "You belong on an international stage."
"Colleen-Joy is a masterful spiritual teacher, whose teachings are in the league of the power and simplicity of Byron Katie's 'Work' and the deep insight of Debbie Ford, enabling others to find enlightened wisdom." — Debra Stevens Robins, Editor Odyssey Magazine
START YOUR INNER WISDOM PATH FREE
Meditate to tune in to your inner strength, guidance, clarity and wisdom everyday.
Learn Colleen's 4 Step Wisdom Well Way Method.
Learn the Essentials 101 Wisdom Well Way Method.
Become a Certified Wisdom Well Way Coach
Enrol in Colleen-Joy's Wisdom Well Way Coach Certification Program to receive step-by-step guided support and to join our loved community.